Philosophy Tea: John Maynard Keynes, The Economic Consequences of the Peace
This event contains digital content (live streaming or video on demand)
EVENT INFORMATION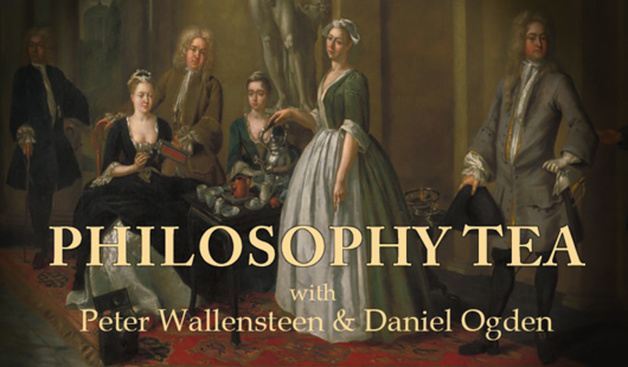 LIVESTREAM FROM REGINA THEATRE:

PHILOSOPHY TEA

This spring Professor Peter Wallensteen and Lecturer Daniel Ogden will continue their popular Philosophy Tea talks.


Tuesday April 13th – John Maynard Keynes, The Economic Consequences of the Peace

Our third and final Philosophy Tea discusses John Maynard Keynes' important work of political economy, The Economic Consequences of the Peace. Critical of the harsh reparation payments imposed on Germany after World War I by the Treaty of Versailles (1919), Keynes argues that these will lead to increased suffering by the German people and to economic and political instability. He instead proposes financial assistance to rebuild Germany and war-ravaged Europe, much like the Marshall Plan would do after WW II. Throughout his long and distinguished career Keynes challenged conventional economic thinking, including leaving the gold standard and advocating state intervention to end the Great Depression in the 1930's. Keynes' unique ability to sense how the world economy was changing and to develop new economic policies to deal with it speaks to us today as we gradually emerge from the Corona pandemic that has radically altered our world.
_______________________________________________________________________________
Daniel Ogden is a researcher and teacher of utopian ideas, for many years at Uppsala University and now at Mälardalen University.

Peter Wallensteen was the first holder of the Dag Hammarskjöld Chair in Peace and Conflict Research (1985-2012) and is now Senior Professor at Uppsala University.

Each Philosophy Tea lasts one hour. The sessions are run in English.

Tea and scones will be served. All welcome.

The discussions will be recorded and available as pod casts.


With the support of Uppsala University.
In collaboration with Folkuniversitetet and with support by Folkuniversitetsföreningen.
In collaboration with The English Bookshop Uppsala.
Producer: Paul Kessel